Can You Learn to be a Chef Online?
There are different culinary schools you can find online that can provide you with diplomas and certificates; however, many will also have offline kitchens so you can have a hands-on experience in cooking the various dishes.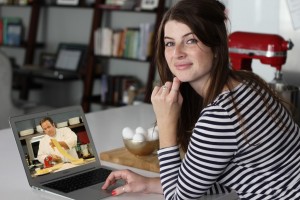 You may be able to learn the basics on cooking including the various kitchen equipment you need and even watch videos that show you how to use and clean the equipment. You can even find videos that will show you step-by-step instructions so you can get a good idea of how to create the meal.
The problem is that if you do not get a hands on experience with a chef that will be watching and grading your work in person, you may never get the knack of cooking some specialty dishes and may not be able to get that job as a chef as you would like to become as you do not have any hands on experience.
Of course, once you have a certificate, some restaurants may allow you to work in the kitchen, but certainly not as a chef until you have some experience under your belt even if you had hand-on experience in school.
In many cases, you will begin as a helper to the chef or be placed on a line where you may only prepare the vegetables, fry certain foods, or just gather the ingredients. No matter where you start, you can work your way up if you pay attention and show the initiative you need to be in charge of the kitchen. In some restaurants, there is more than one chef, so you could be at one area or even work as the assistant chef as you learn the ropes. On the other hand, you could start your own restaurant and be a chef at once and be your own boss.