Types of Commercial Kitchen Jobs
After cooking school, you may have to start in a different area than you would really like at first such as chef. This means that you might be doing other necessary duties such as preparing ingredients, work on the cold side line, work on the hot side line, which are all under one or two assistants (Sous chefs). The chef is of course responsible for every dish before it leaves the kitchen and is served to the customer.
According to the type of restaurant you choose to work at, you may find that there are a variety of different stations as well as specialized cooks. There are cooks in fast food restaurants, fine dining, and international cuisine including French pastry chefs that only makes those delicious desserts.
Let's look at the different jobs found in a Commercial Kitchen
• Fry cook – one that normally is in charge of deep frying items such as onion rings, chicken cordon blue, and French fries
• Sauce Chef – Many believe or state that this chef only prepares gravies and sauces; however many times they are often responsible for the creation of various stews or soups
• Roast Chef – one that ensures the braised or roasted items are cooked properly. He or she may have a staff of their own or do the tasks themselves.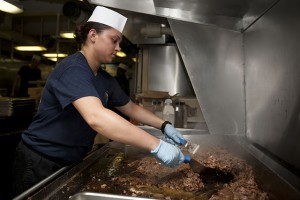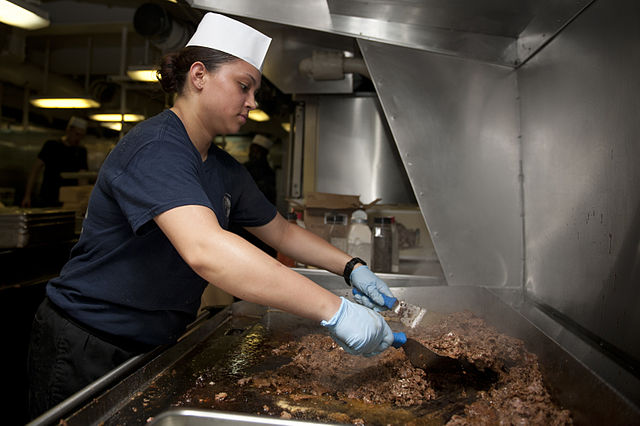 • Grill cook – one that grill hamburgers, fish, and in some cases also has a staff to cook the various grilled items.
• Line Cook – one that has a specific task to do in the line, such as garnishing or adding a specific item to the meal
• Short Order Cook – one that is normally found at a fast food or home made restaurants where they will be in charge of preparing a variety of dishes.
Of course, it would be in your best interest to learn a variety of skills so you can choose the type of restaurant where you can create your own masterpieces.